H22 Season Continues with Cannes Regatta
— 22 May 2006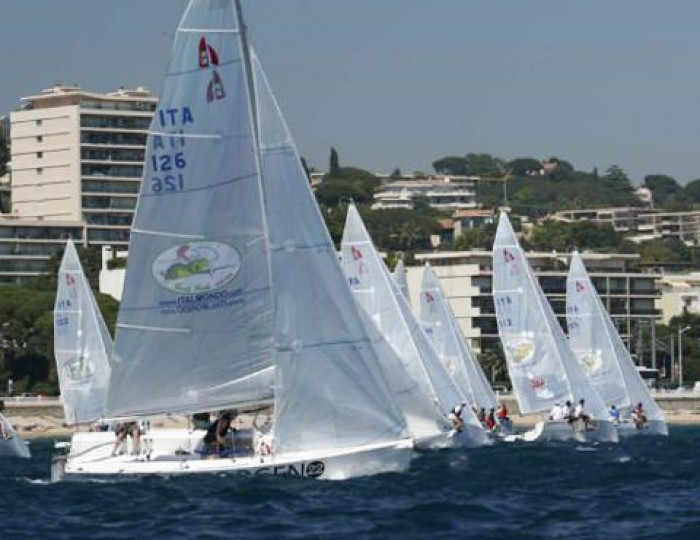 Jaded movie-goers seeking some fresh air the 2006 Cannes Film Festival that week-end were treated to the spectacle of fourteen H22 sportsboats battling it out on the waters of the bay in sometimes blustery conditions over the course of the three day regatta.
The international fleet included entrants from France, Italy and Switzerland, and the overall winner was Mintakino flying the burgee of the Yacht Club Costa Smeralda.
The three-man H22 has a loyal following with fleets in Sweden, the UK, Germany and Antigua as well as the nations represented at Cannes, and the fleet enjoys a busy fixtures list with regattas and class starts throughout the season across Europe.
To find out more about this exciting and accessible class, visit www.h22.org